Wildling Tanuki Yoru editor review
Brand:
Wildling
Model:
Tanuki Yoru
Minimal Meter:
Excellent minimalist standards.
Who should use it:
Minimalists looking for a casual, stylish shoe that looks like a normal shoe.
Most suitable for:
Best for casual use. Great for walking, but I don't recommend it for strenuous activities. Not recommended in wet climates as the bottom soaks through very easily (although this can be mitigated by a different insole and a weather-proofing spray). It's suited for dry, hot climates as the shoe breathes well!
Durability & Protection
60
Review Summary
This is a casual walking shoe not made for athletics. I love how they look as I can actually wear these with pants, jeans, etc. without them looking like active shoes.
Thin, and very breathable in hot climates

Can change insoles, depending on climate

Dries very quickly

Incredibly light

Looks great as a casual shoe

The company is very eco-friendly/conscious

Easy to wash

Feels like you're barefoot with lots of feedback
Feet get wet easily due to the way the sole is designed

Requires constant washing as they get dirty very easily and it soaks into the material 

Buying the weather-proofing spray is a must

Soles need to be switched if it rains

The sole doesn't stay in place very well
"Made of a very special and innovative stretch washi fabric from the Japanese company Itoitex, the midnight black low cut is 75% paper, temperature regulating, breathable, and quick drying. With 25% polyester, the fabric is resistant to abrasion." (Wildling website)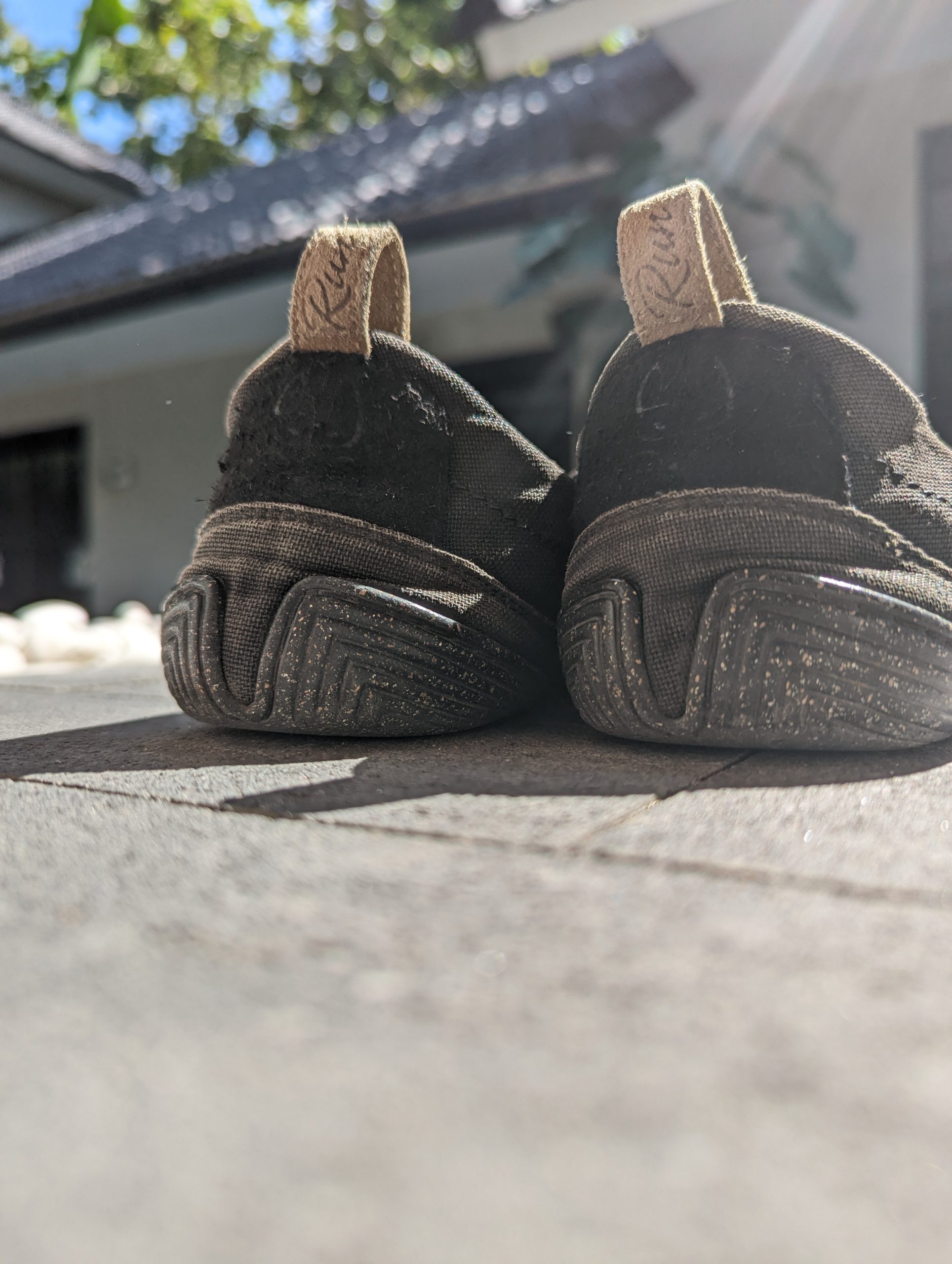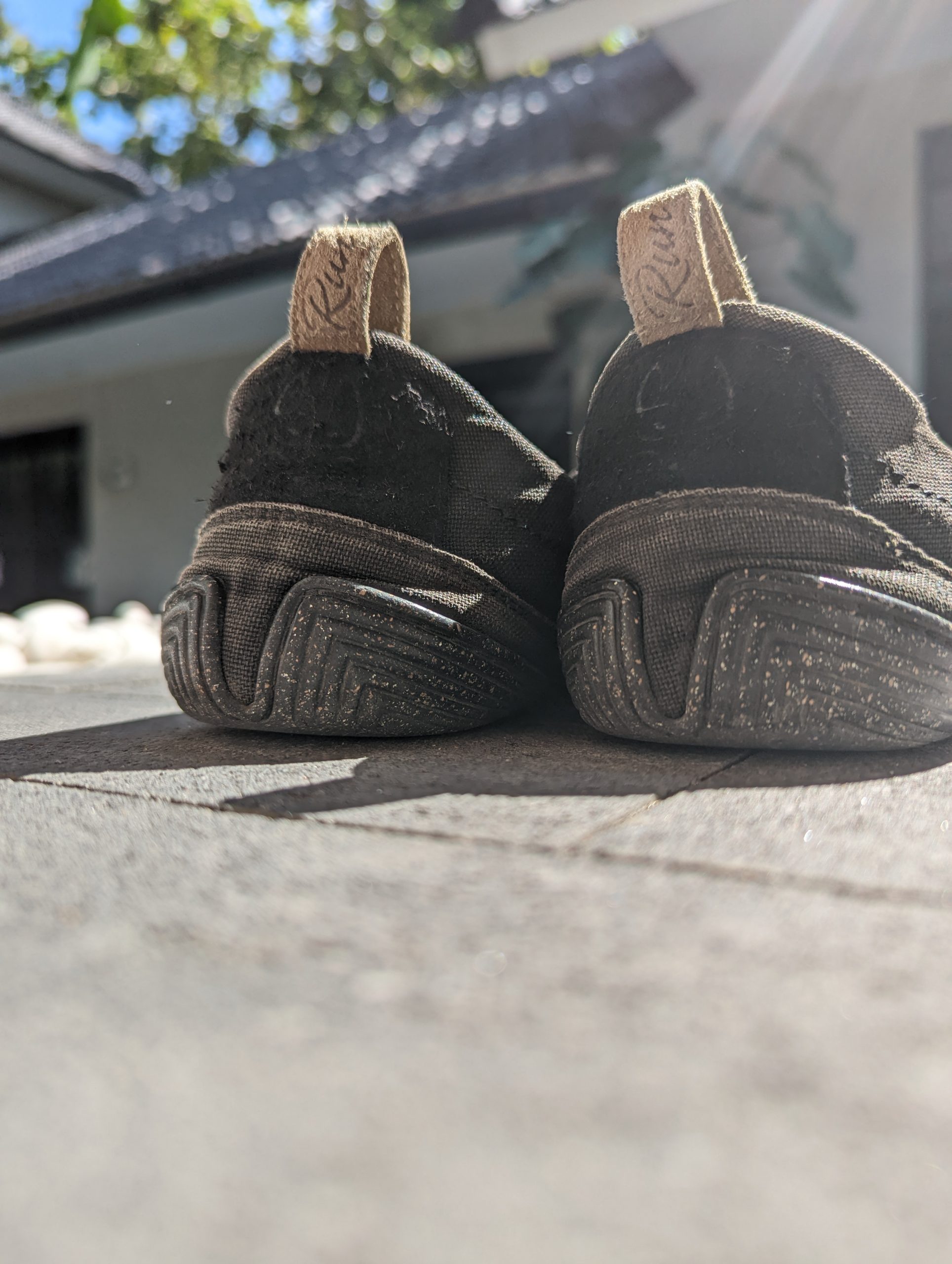 Flexibility Test:
Materials:
Upper/edging: Stretch washi (75% paper, 25% polyester) – black

Mid-Sole: 100% certified organically grown cotton

Insole: Hemp-flax fleece (50% hemp, 50% flax) [removable]

Outsole: 60% synthetic rubber from approx. 33% recycled material, 25% silica, 15% recycled cork – black
I really like that they use sustainable materials and care for the environment. A quick look through their website will show that this is a priority for them. When new, they look premium. However, due to the material, they absorb dirt easily and must be constantly cleaned if you want them to look good.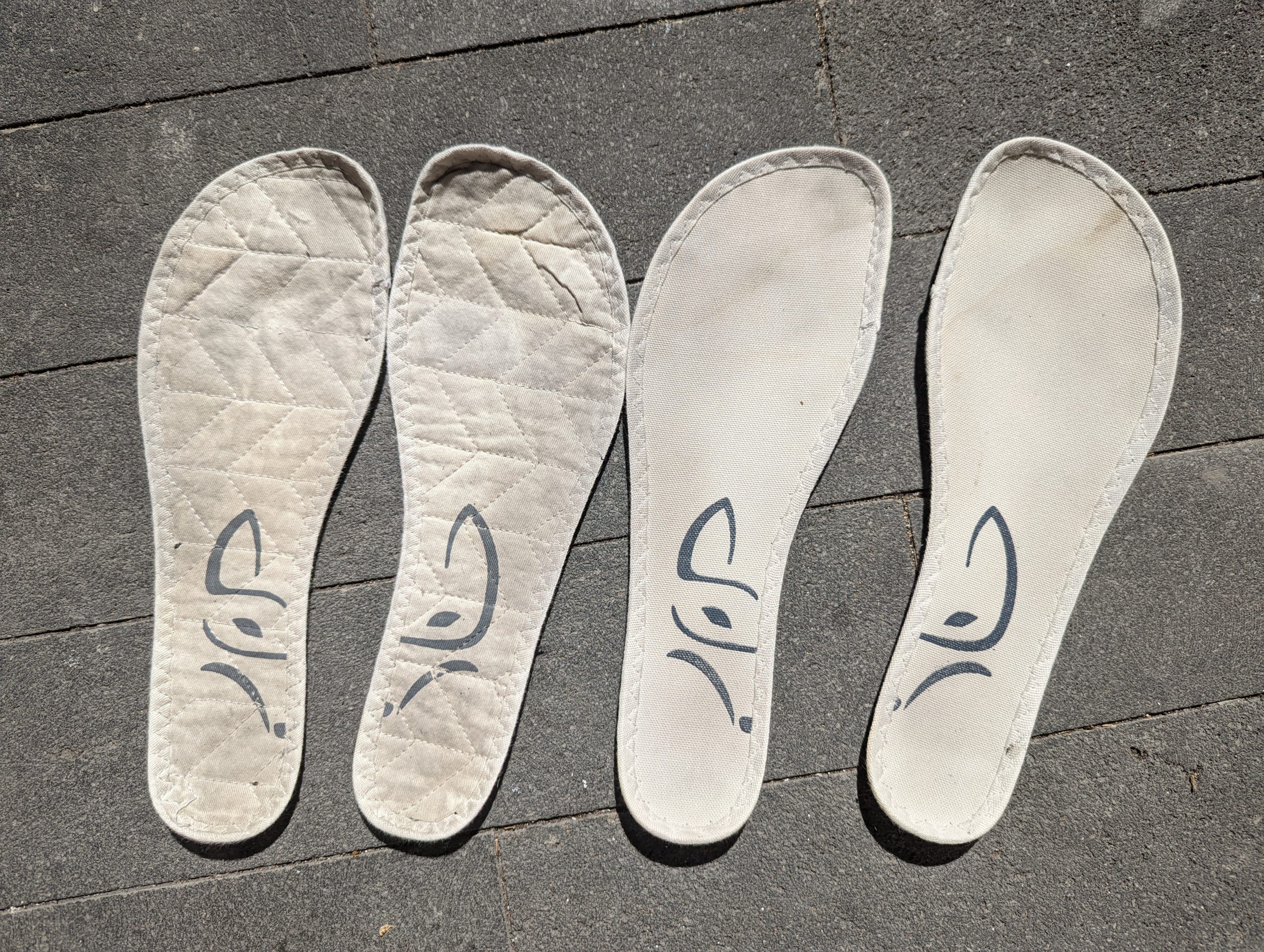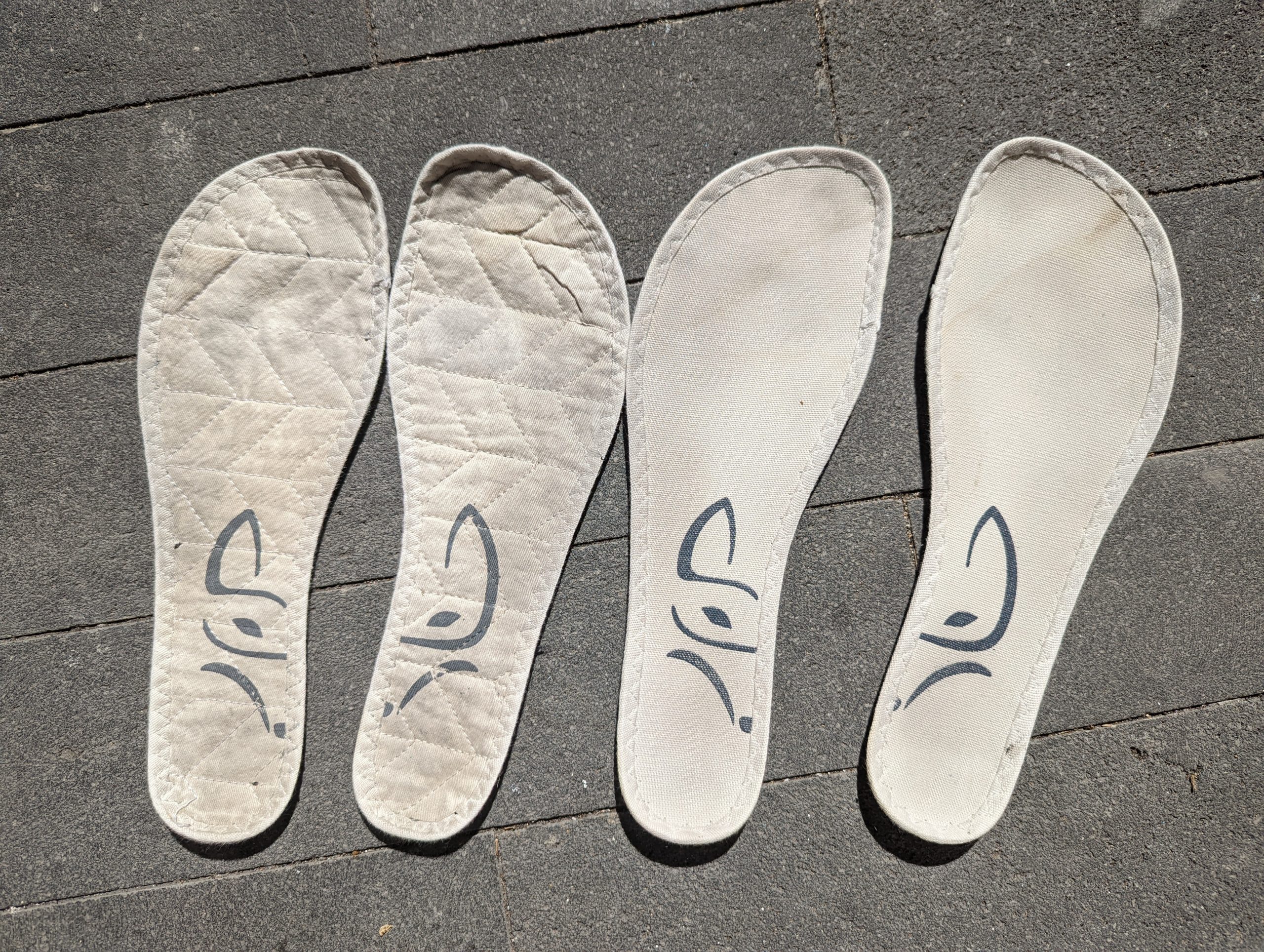 Performance:
Not much can be said about performance as these shoes weren't meant for that. Although the soles have worn out quite a bit, they still continue to remain grippy in most situations (even on wet floors).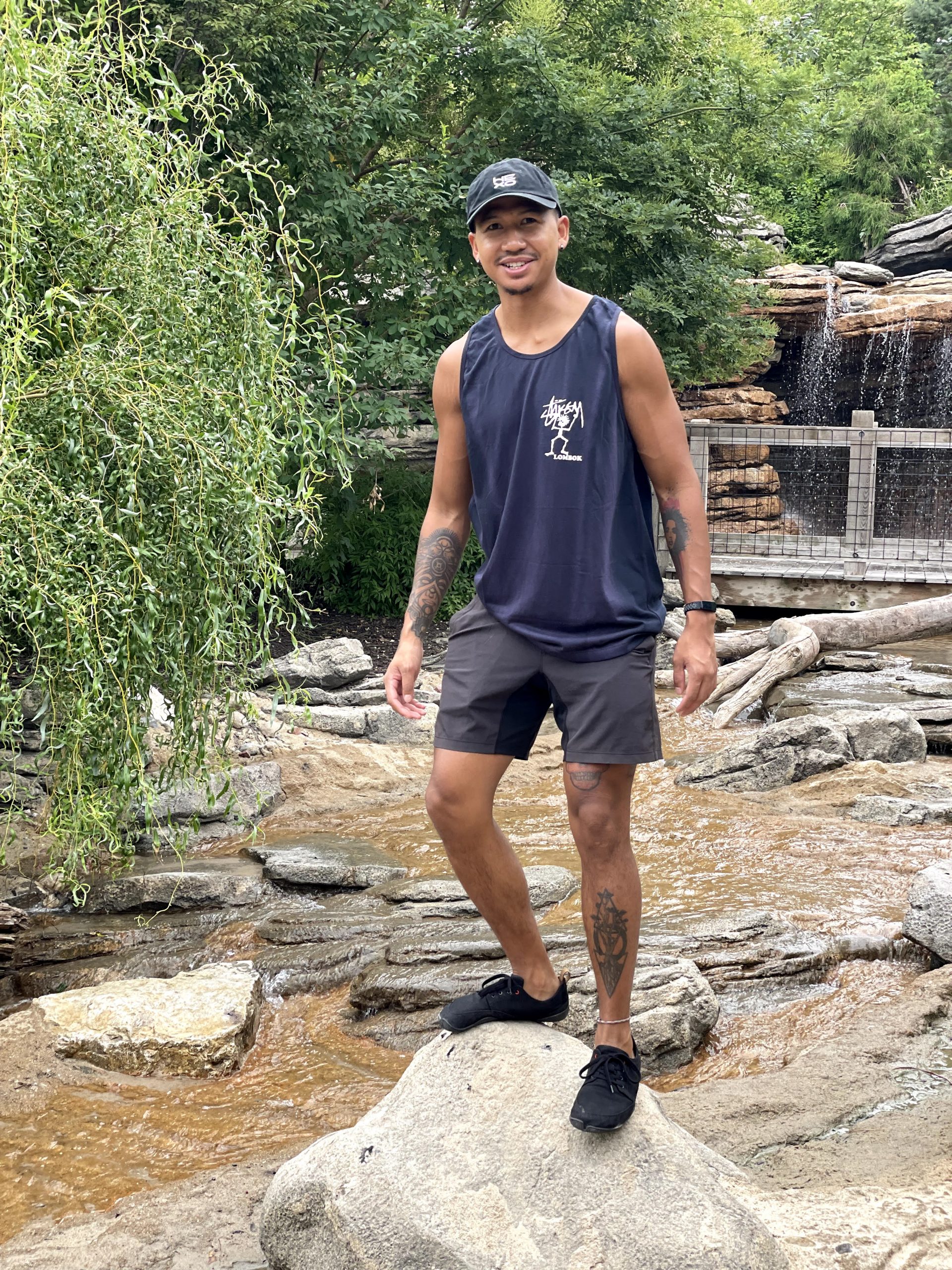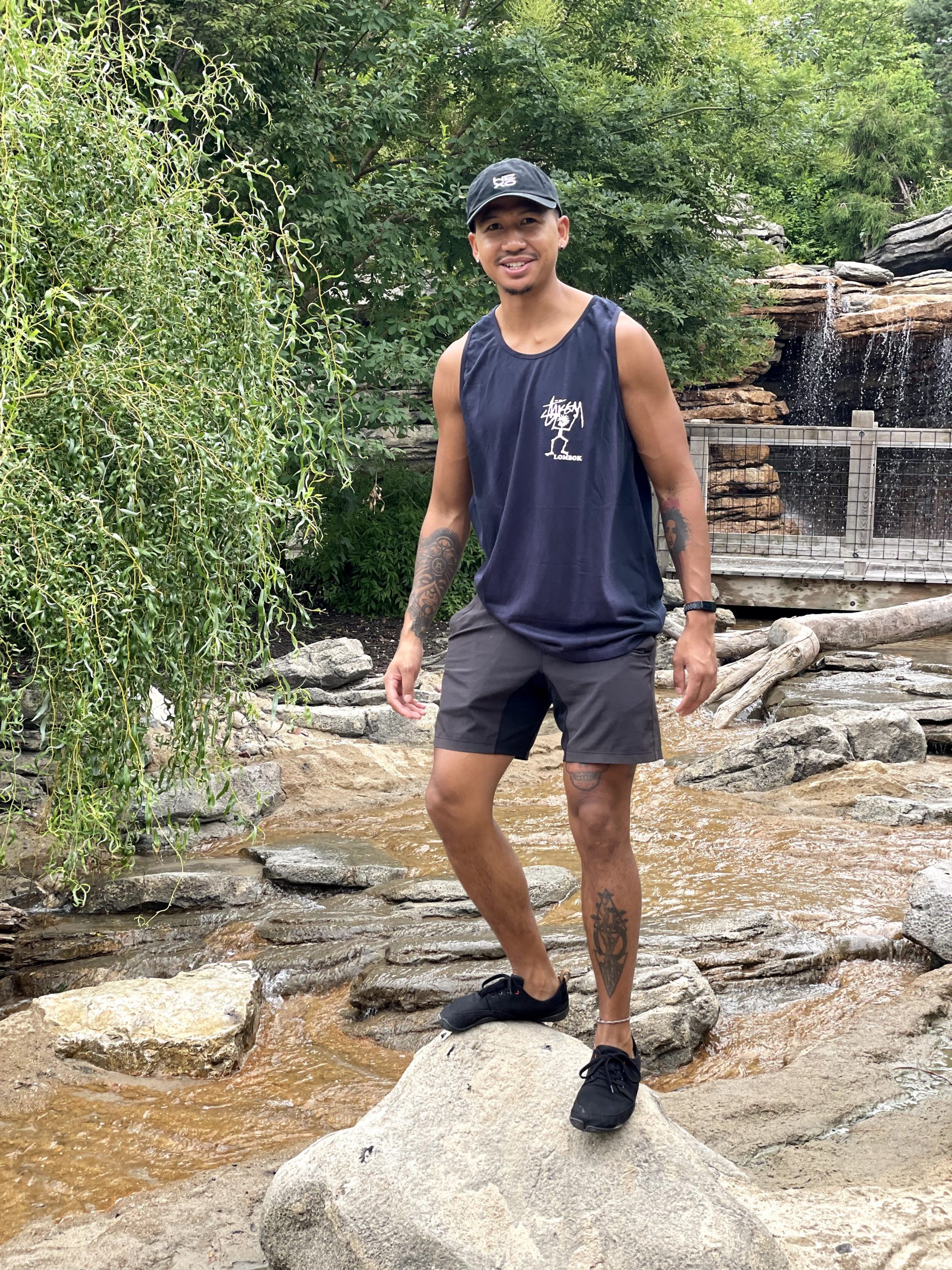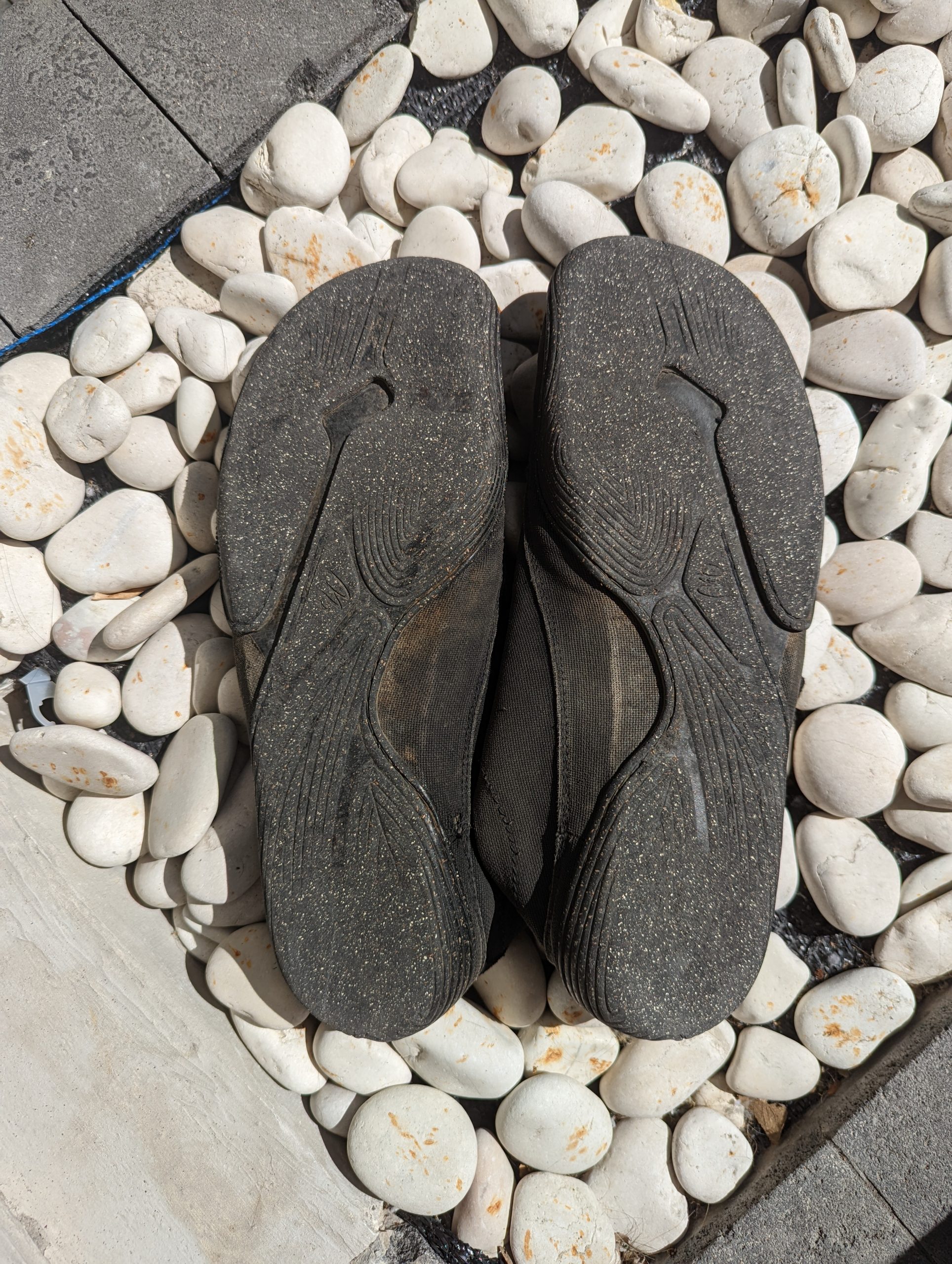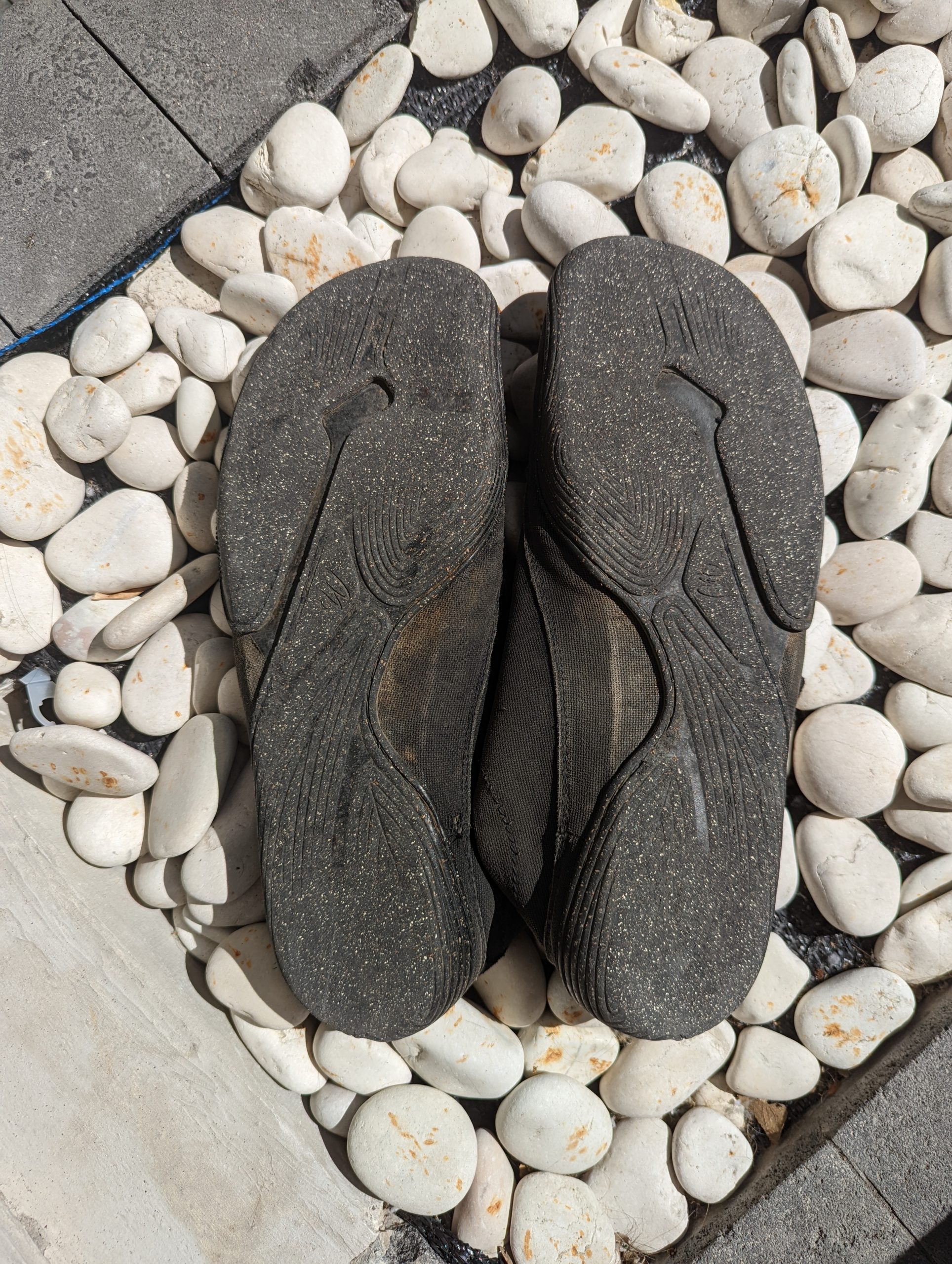 How it feels:
These shoes feel so barefoot that despite having worn minimalist shoes for 15 years, I had to get adjusted. I only felt aches in my feet and ankles that I normally feel when doing heavy running barefoot or in my Vibram KSOs. With that said, this isn't a bad thing to me – it means that they've been able to mimic being barefoot!
This is the most ground feel that I've had from a casual shoe.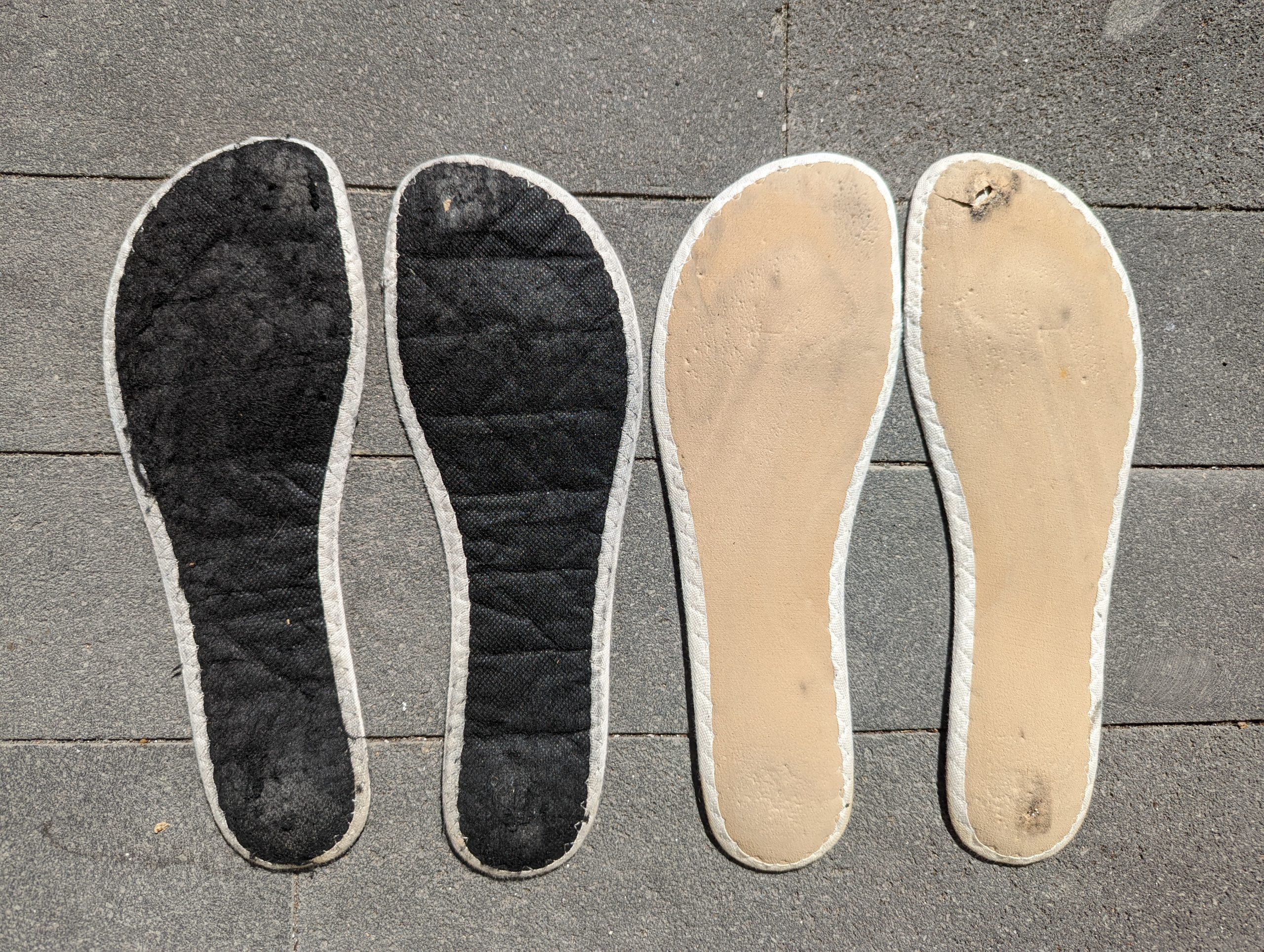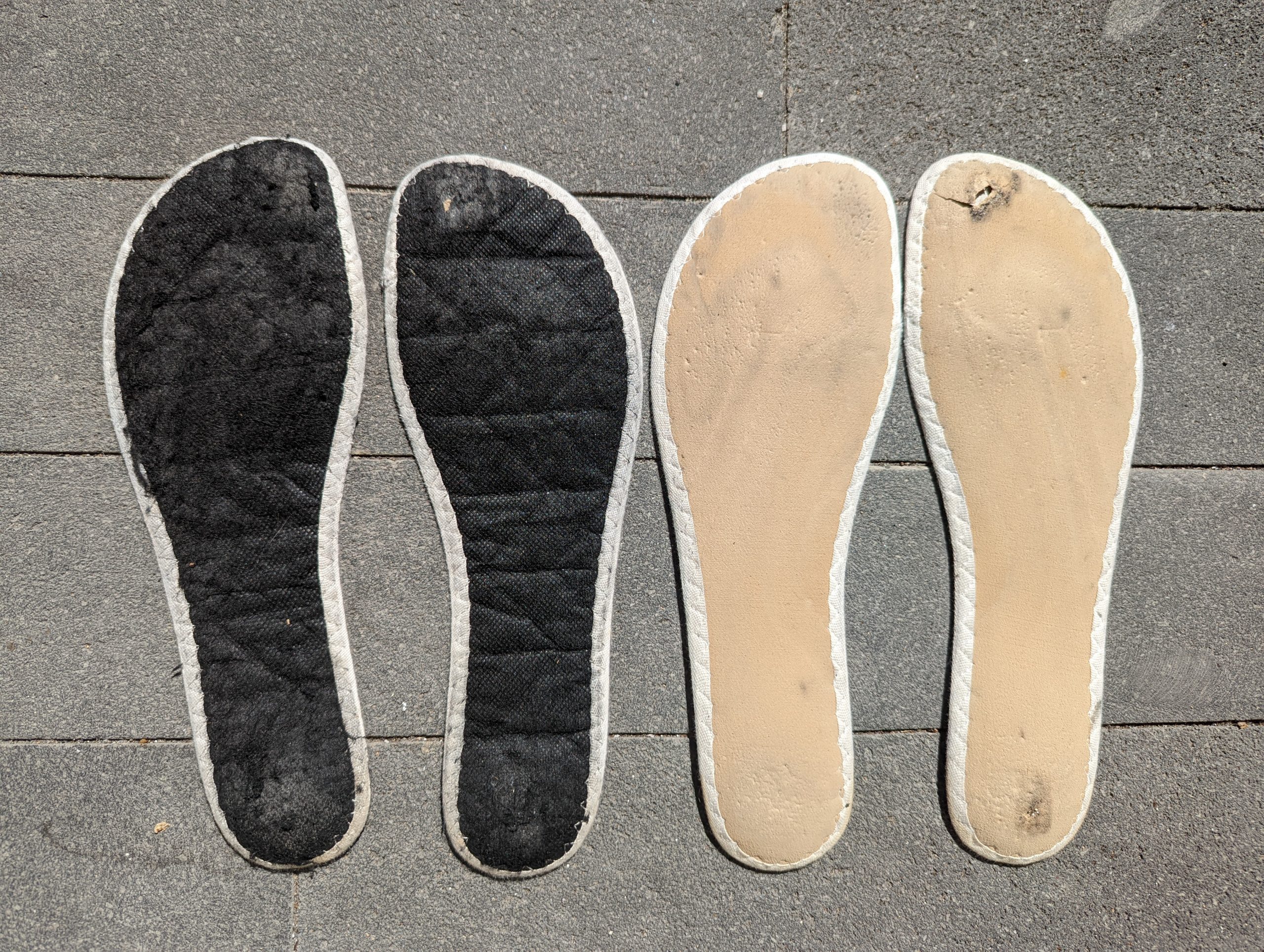 Durability & Protection:
If you've read any of my previous reviews, then you'll know that I'm forgiving of less durable shoes if it means that they have more feedback. I've worn these shoes for a year now, and I'm confident that they have 0.5-1 year left in them at the rate that the soles are wearing out. Apart from the toe stitching loosening, I'm very impressed with how durable these shoes have been for everyday use (including my daily commute with a motorcycle)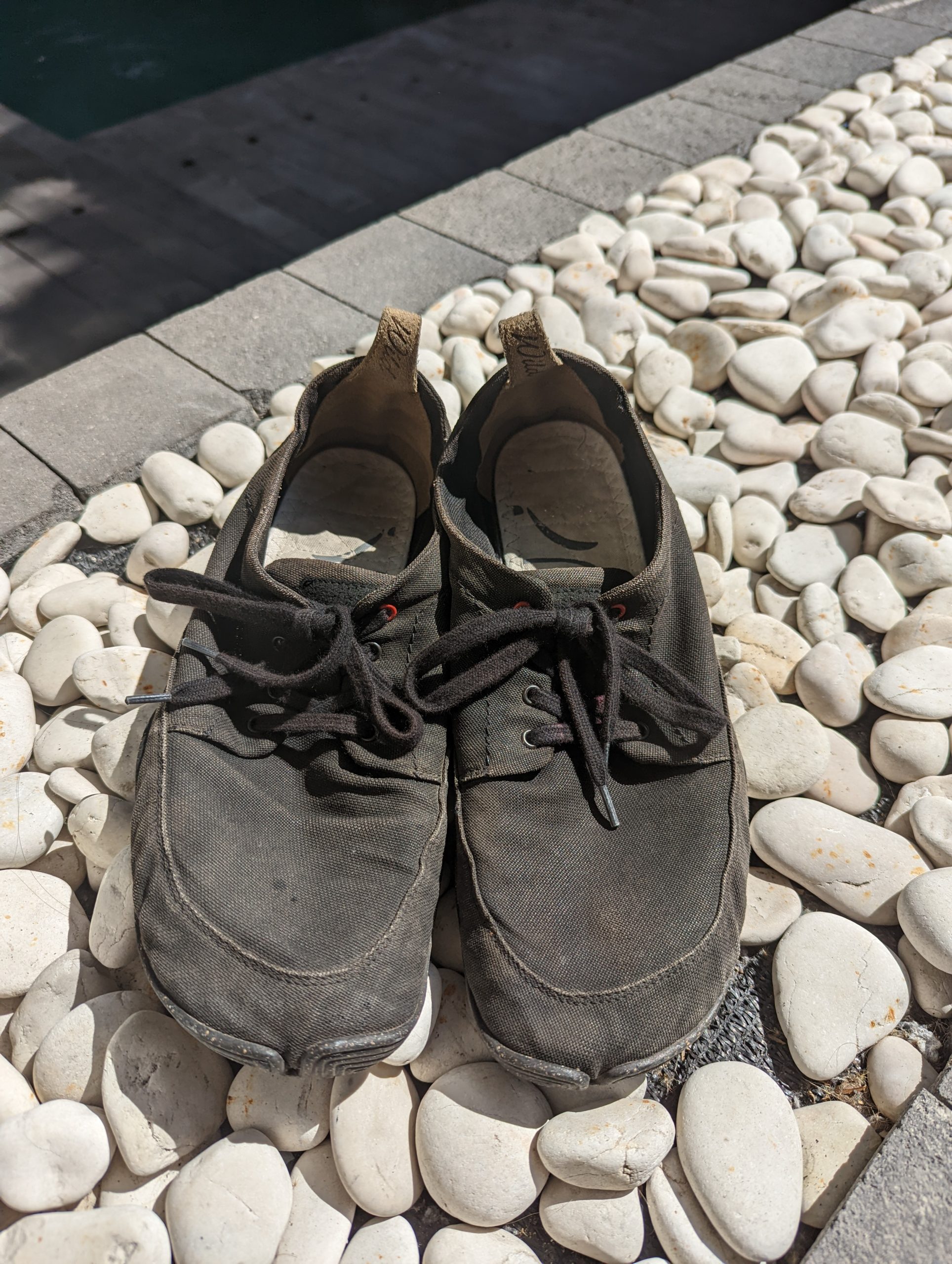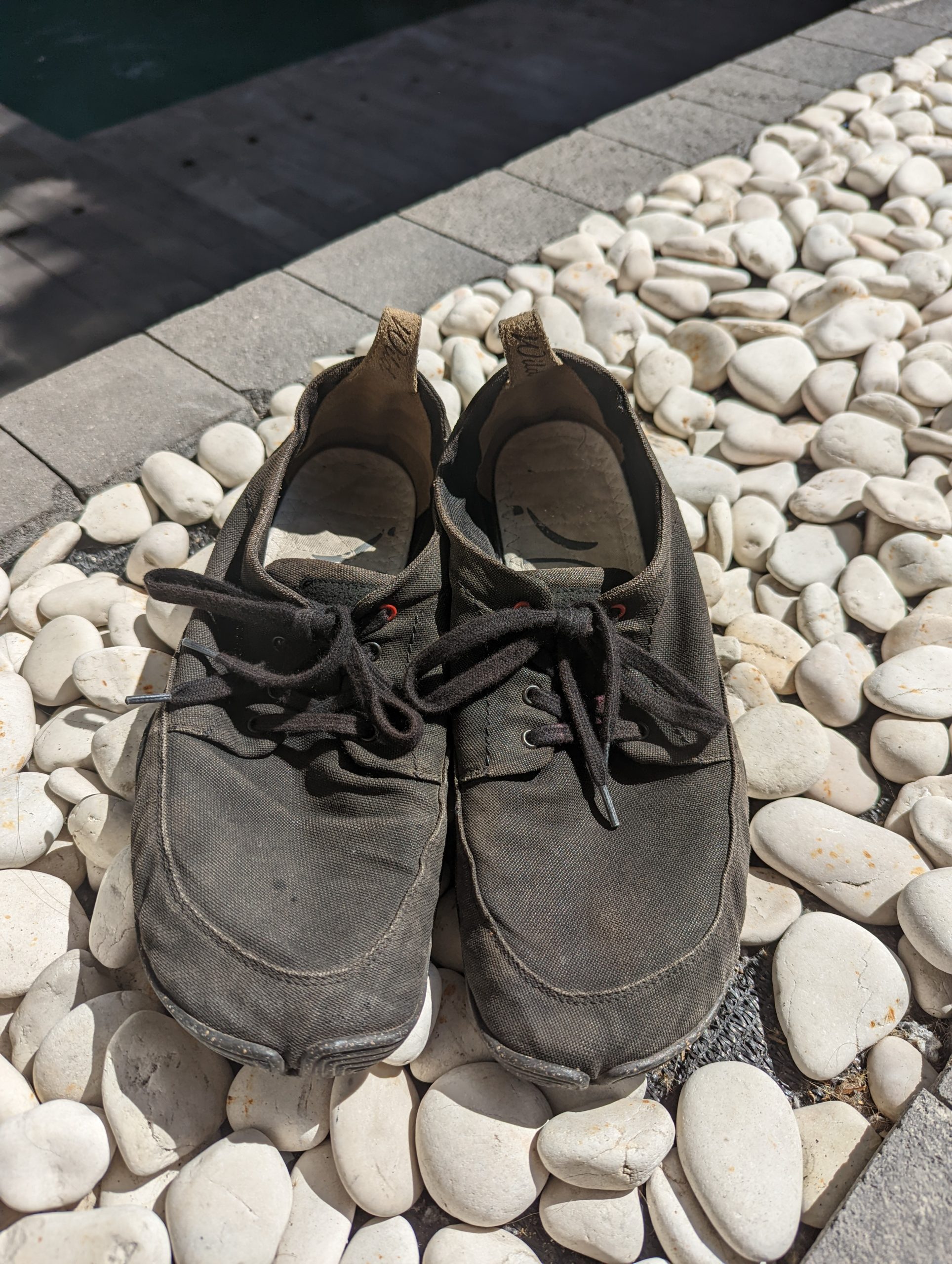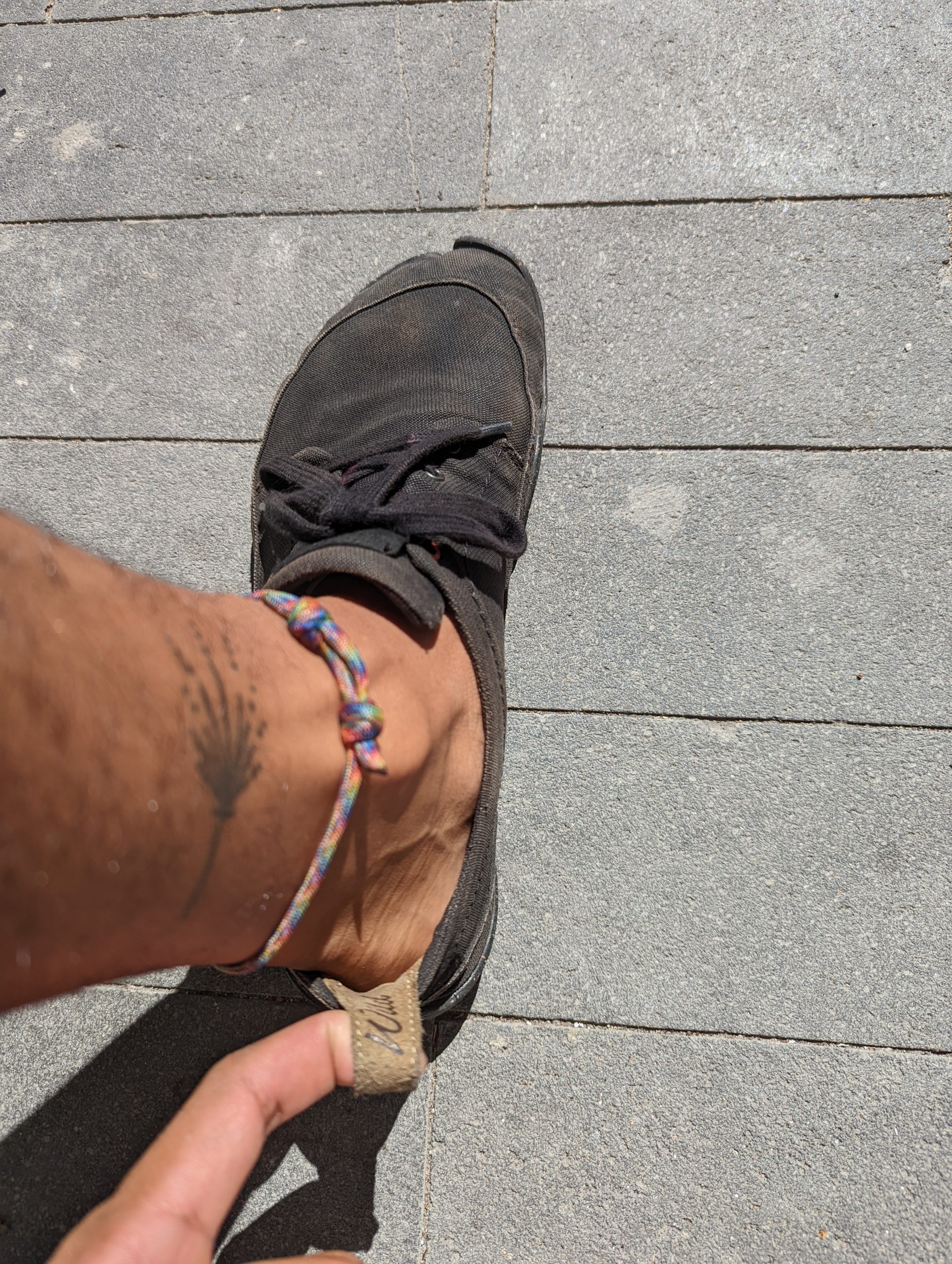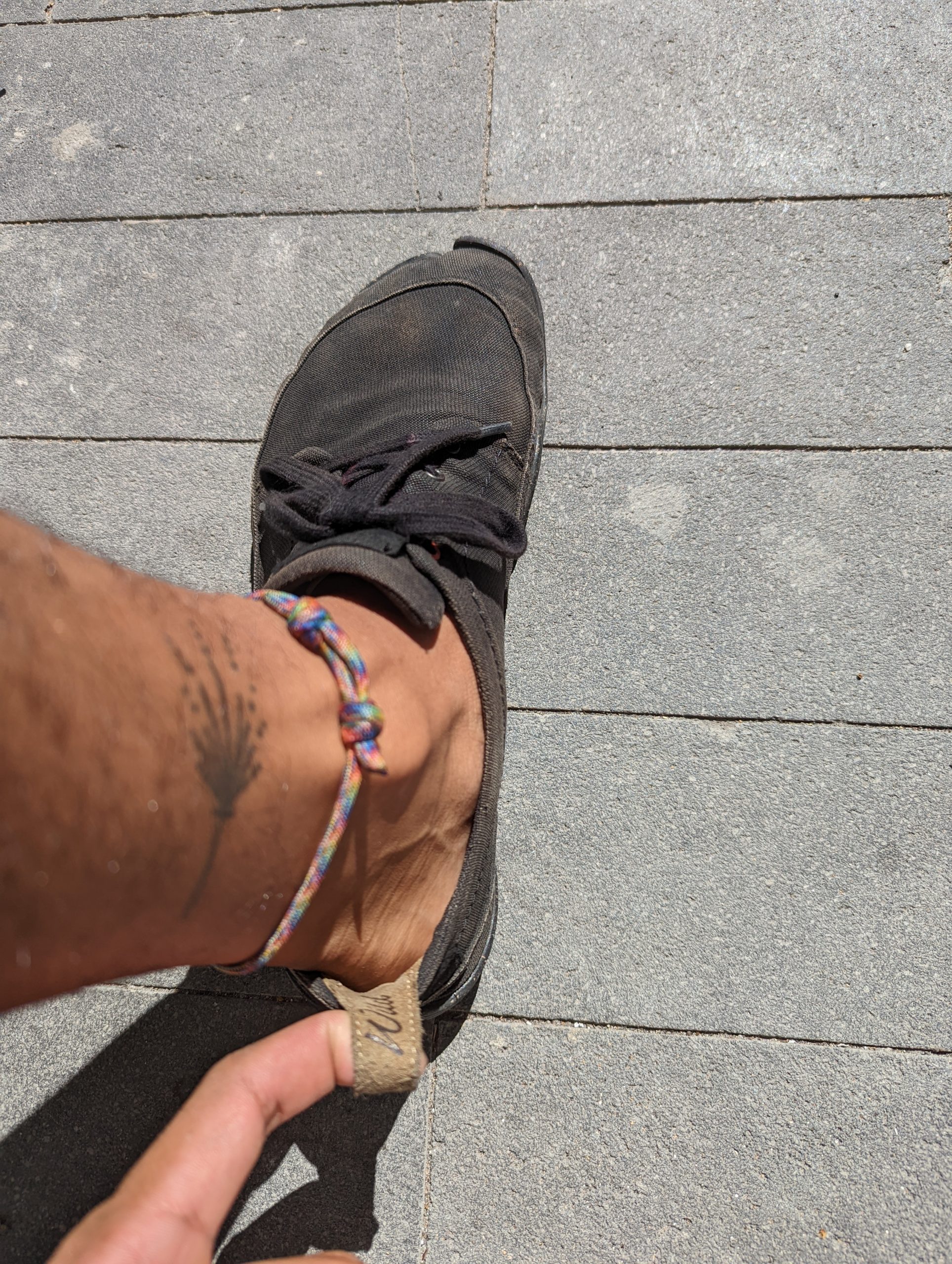 Fit & Sizing:
Wilding has a policy where the first return is free – this means that if you follow sizing instructions, but still need to change sizes, it won't be a problem. A policy like this is a must for minimalist brands as they can vary so much between different brands and it can be different from sizing regular shoes.
I followed their sizing instructions and ended up with the right shoe size for myself (42). For comparison, I wear a 42 in Xero Zelen's, a 43 in Vibrams KSOs, a 41 in newer Vivobarefot models (42 in older ones), and a 41 in Vans shoes.
Their sizing method requires a piece of paper so that you can measure accurately with your heel against a wall.
The toe box is wide enough, even for someone like me who has very wide feet. My arch spills over the outsoles, but they've designed it in such a way that there's enough flex in the material for my gait to not be affected. My feet feel fully free in these shoes.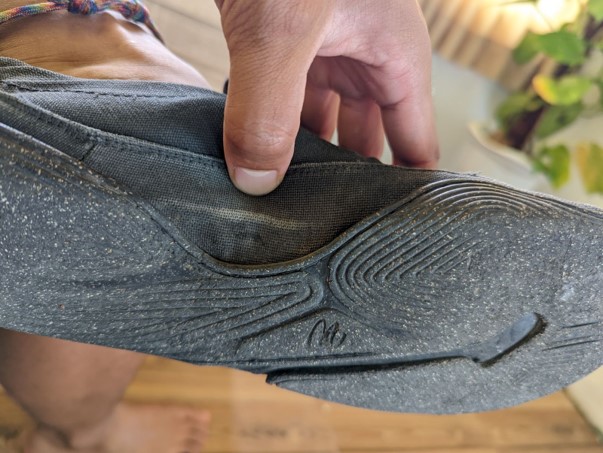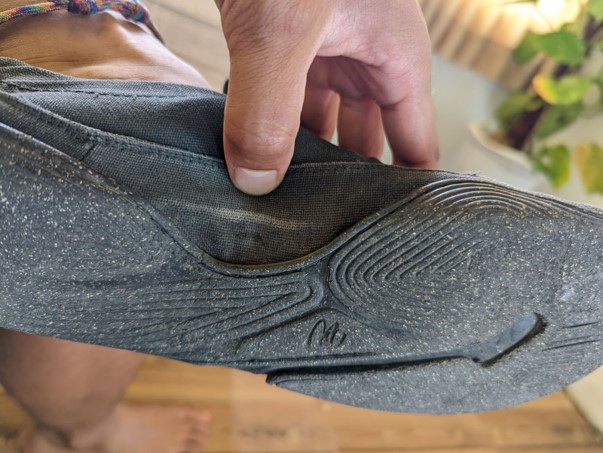 Cleaning & Care:
Wilding recommends brushing or wiping the shoes down with a damp cloth. They don't recommend washing their shoes in a machine. And while I generally don't follow instructions like that, I won't be using a machine as they can look new with a hand wash and will be dry in less than one day.
I do get annoyed with how quickly these shoes get dirty, but it's also the cost of using the material that they do, which makes the shoe very breathable.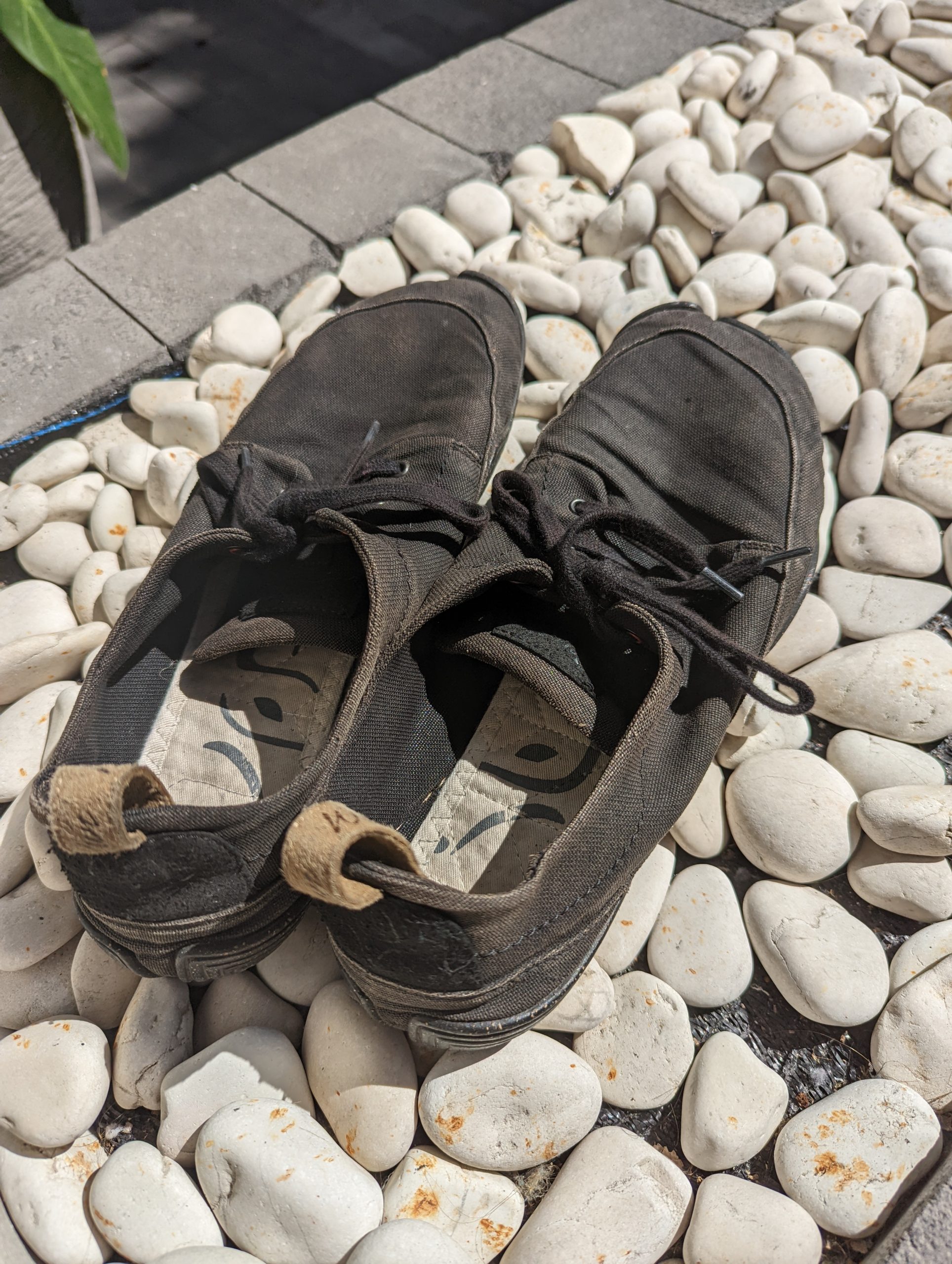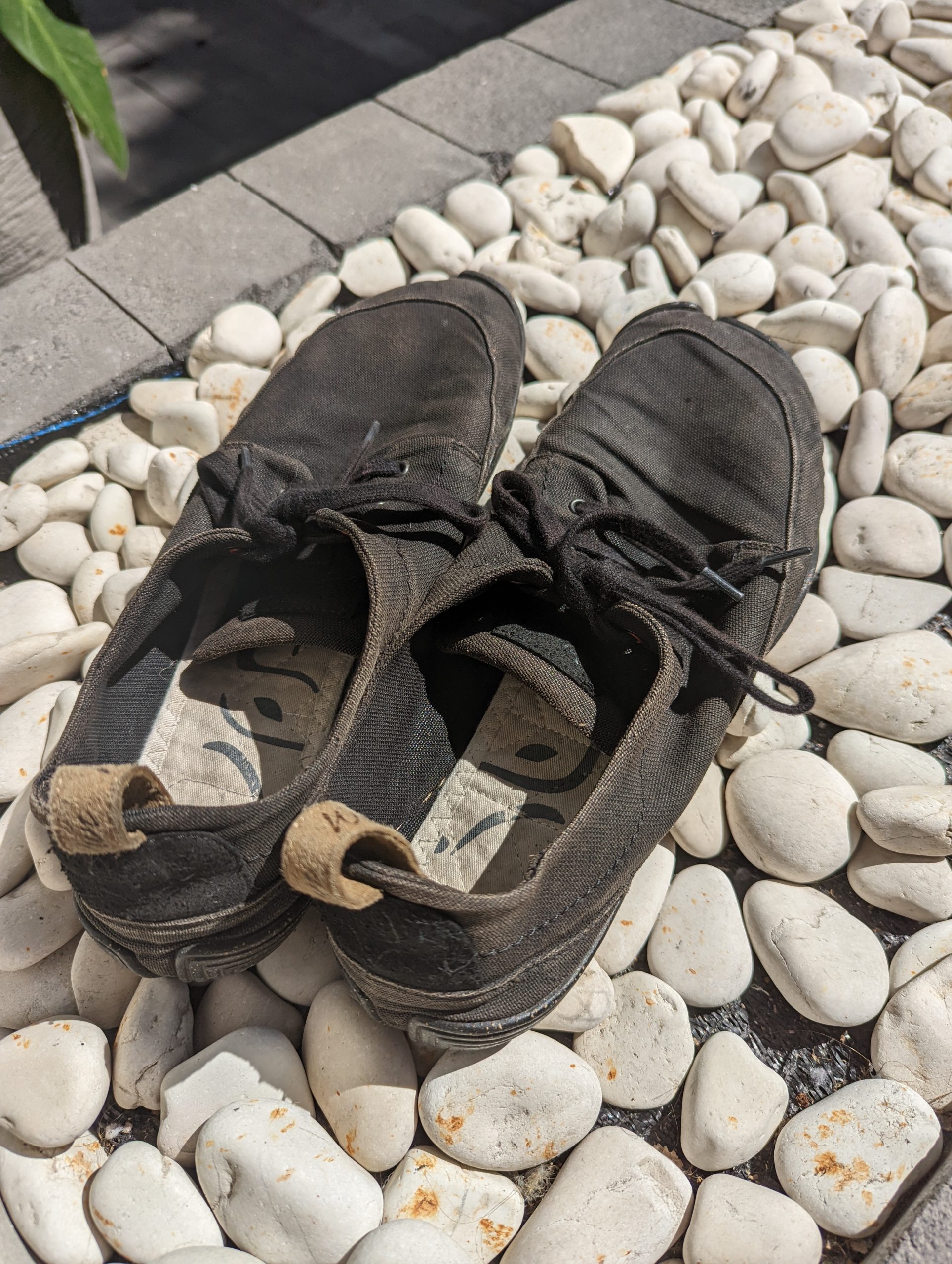 Conclusion
I would highly recommend The Wilding Tanuki Yoru shoes to most people. Note that this wouldn't be the best introduction to minimalist shoes – it will take a lot of acclimating if you're used to traditional shoes…but if you can respect the adaptation period, there's no reason why it couldn't be someone's first minimalist shoe.
I decided to give these shoes a chance as Vivobarefoots were always sold out of my size and I was looking for a casual shoe that can be worn without looking like a specialty shoe. I'm very happy with these shoes and will likely buy another pair when they reach the end of their lives.
I am curious to try the other models as they also offer more water-resistant models and ones for colder climates. 
My biggest gripe is how often they need cleaning, but that's a small price to pay for all of the benefits that the shoe offers.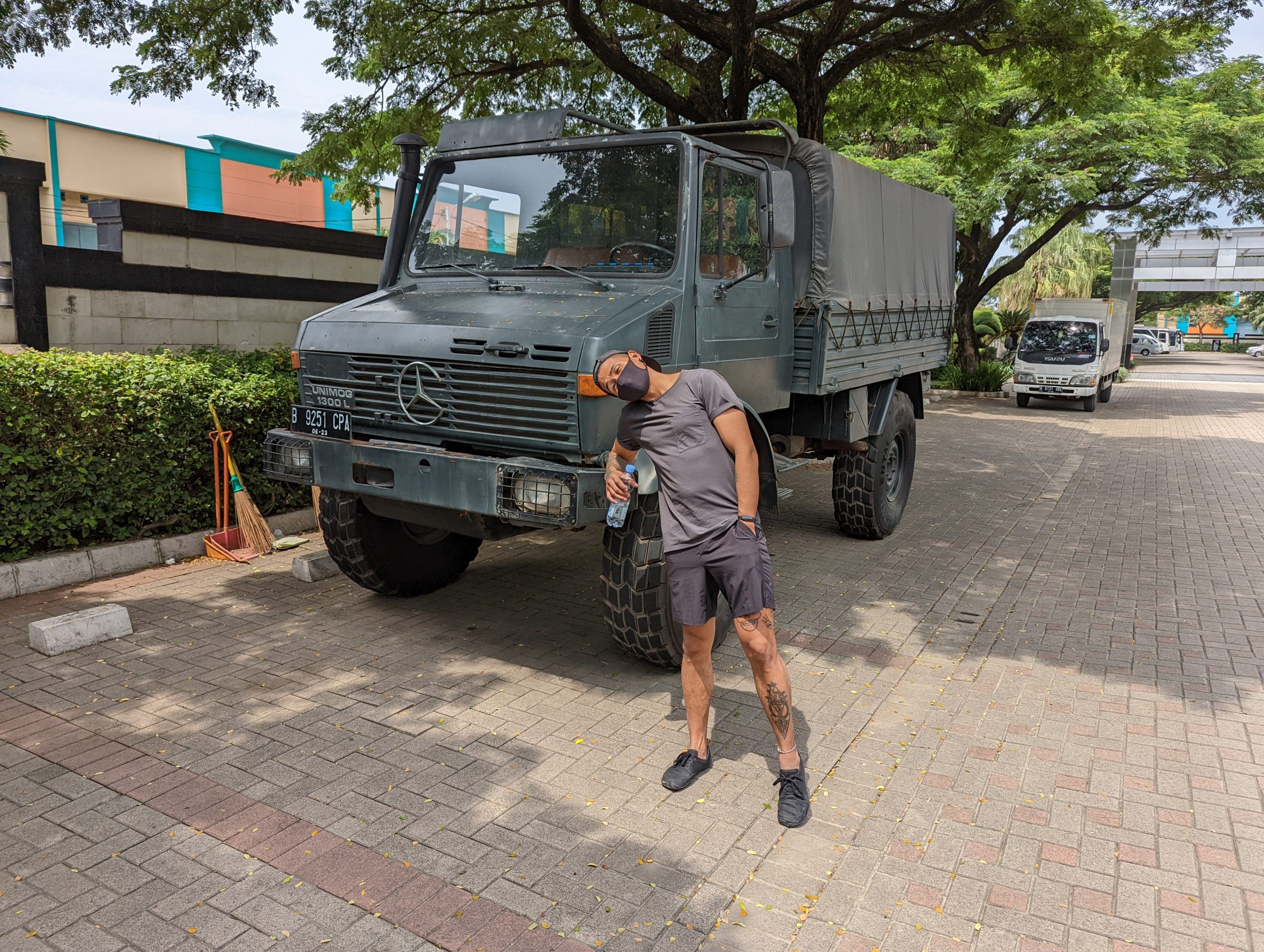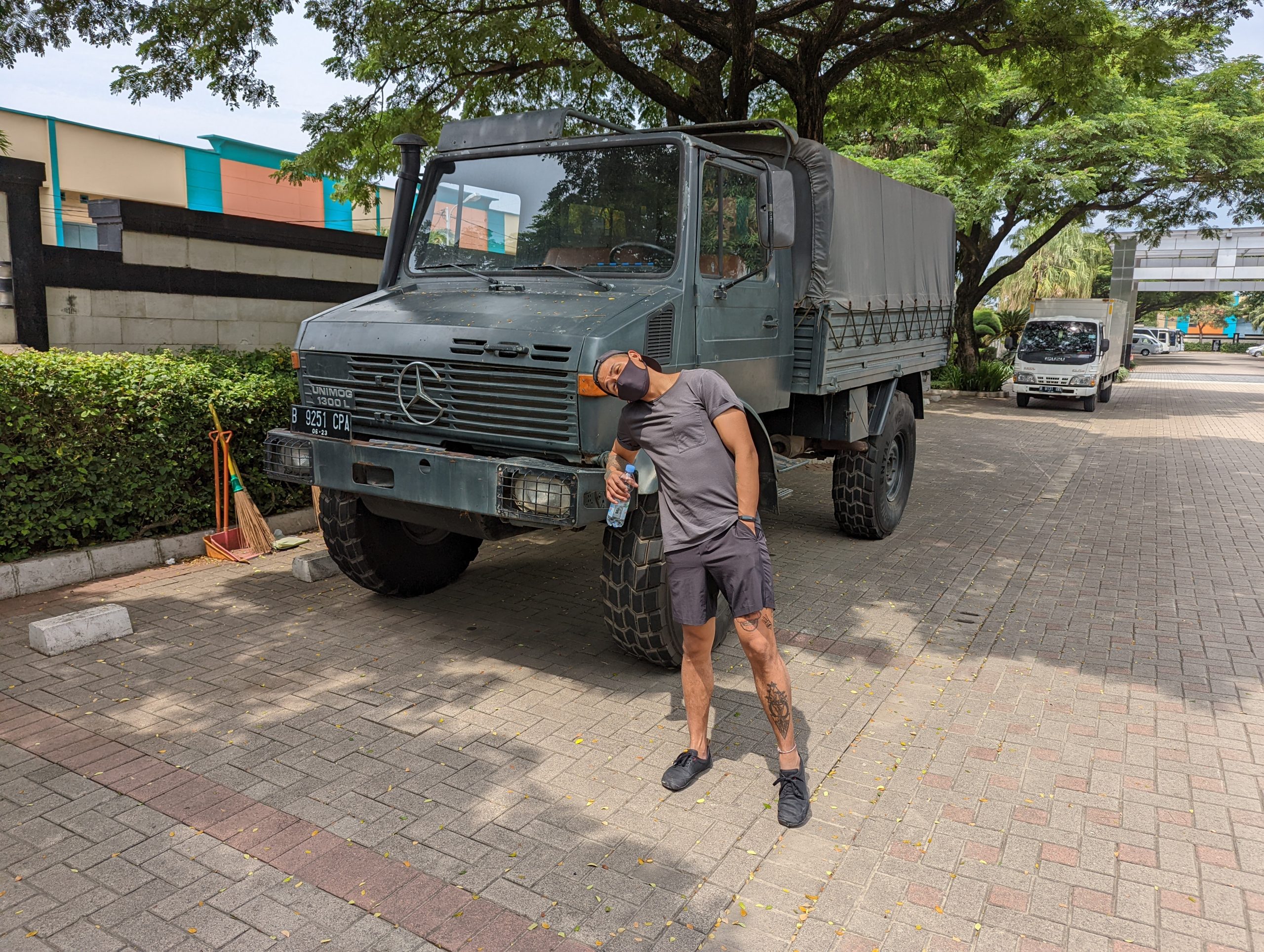 Minimalist AVR Score:
Read more about what this means
| Parameter | Score | Details |
| --- | --- | --- |
| Weight | 95 | 56-151g per shoe (depending on the size and lace used). These shoes feel lighter than any other shoe that I carry in my pack. |
| Wide toe box | 95 | I have very wide feet and there's still extra space. |
| Heel to Toe drop | 95 | 0 drop; but it is treaded. |
| Stack Height | 85 | 2.5mm sole. |
| Sole flexibility | 90 | Very flexible! Squishes and rolls more than Vivos and also has good lateral flexion. |
| Foot grip | 80 | They stick well to the foot for a casual shoe, but can easily be taken off without unlacing. |
| Support | 90 | Ankles are free and the foot can move without restriction. |
| Cushion | 95 | They have the most ground-feel that I've ever had in a casual shoe |
| Flat sole | 95 | The sole is so flat that I can feel my tendonitis if I walk too much (this is a good thing because I also feel my tendonitis if I walk barefoot on concrete for too long). |
Specs
| | |
| --- | --- |
| Brand | Wildling |
| Model | TANUKI YORU |
| Product Type | Shoes |
| Activity Type | Casual, Daily Use, Office, School, Strolling, Walking |
| Terrain | Road |
| Eco Friendly | Organic, Recycled, Vegan |
| Design | ,Casual, Sneakers, Styled, |
| Materials | Cork, Cotton, Flax, Hemp, Paper, Polyester, Silica, Synthetic Rubber |
| Season | All Year |
| Sole Attributes | |
| Water Protection | Quick Drying, Water-Permeable |
| Weight | |
| Heel Toe Drop | |